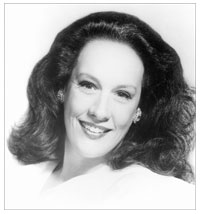 Meet Lila
Equally at home in many musical styles, Lila Deis has received praise as "simply a dazzling singer" (Newark Star-Ledger), for her "strong and lustrous soprano" (Boston Globe), as well as for her "intelligent, musical and stylistic programs" (Washington Post). She has sung extensively here and abroad with orchestra, with chorus, in recital, opera, and chamber music.
She has appeared with many prominent ensembles, often in repeat engagements, including the Stuttgart Philharmonic, Orchestre de la Suisse Romande, Oratorio Society of New York, Boston Masterworks Choral, Harrisburg Symphony, L'Orchestre Symphonique de Grenoble, St. Ceceilia Socety of New York, Philharmonic Orchestra of New Jersey, and the Dallas Symphony under the baton of the late Eduardo Mata. Ms. Deis was invited to help launch the premiere season of the period instrument orchestra, the Philadelphia Classical Symphony, singing arias of Mozart and Gluck. A frequest soloist with the New York Choral Society inn Carnegie Hall, the soprano was singled out for praise in the Society's performance of the difficulty and rarely-heard Janácek Glagolitic Mass and sang the Haydn "Lord Nelson" Mass, Mozart Solemn Vespers and the world premier of Jim DeMars' "Tito's Say" with them, also in Carnegie Hall. Her record of Orff's Carmina Burana with the chorus unde the direction of Robert DeCormier was released on Newport Classic.
The New York Times wrote of Miss Deis' recital: "The pleasure derived from the singing of soprano Lila Deis was of the sort not often found in New York concert halls." This versatile artist has been presented in solo recital, again, frequently in return engagements, from New York to Texas: Dumbarton Concert Series in Washington, D.C., Chicago "super station" WFMT, Illinois College, the Phillips Collection and the National Gallery of Art in Washington, Matinee Musicale of Indianapolis, the Woman's Club of Dallas. She was one of 11 semi-finalists in the Carnegie Hall International America Music Competition.
Ms. Deis is a frequent performer of Spanish music: she taped an all-Spanish program for Continental CableVision in Boston and was presented in concert by the Boston Athenaeum, El Paso Pro-Musica and the Brice Nerhring Consort. She performed in Houston by special invitation of the Spanish consulate and was invited to sing at the Presidents Church Summer Music Festival in Quincy, MA, and at a special benefit evening for the Miró exhibit at New York's Museum of Modern Art. Opera includes appearances with the Houston and San Diego opera companies and the world premier of Guggenheim-Award winner Samuel Adler's The Wrestler.
An active chamber musician and co-founder of the Rockport Chamber Music Festival (with David Alpher), Lila Deis was Artistic Director of the Massachusetts festival from 1992 to 1995 and co-artistic director from 1982 to 1991. Elsewhere she has collaborated with such groups as the Annapolis Brass Quintet, the Chicago Chamber Musicians, New York Bach Ensemble, Chamber Music Plus (Hartford), Voices of Change (Dallas), the New Jersey Chamber Music Society, the Bruce Nehring Consort (El Paso), and with musicians at the Holocaust Memorial Museum in Washington, D.C. This versatile artist toured three continents as the soprano of the New York Vocal Arts Ensemble and with that solo quartet won a unanimous First Prize in the prestigious Geneva Competition. The soprano recently recorded chamber music of Simon Sargon for the Gasparo label; called Shemà, the CD, and particularly Ms. Deis, has received rave reviews from the American Record Guide, Dallas Morning News, and the Fort Worth Star-Telegram. Her most recent CD, Classic Lullabyes, with pianist David Alpher, has just been released on the Alexxandra label.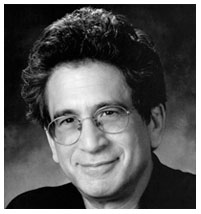 Meet David
Composer and pianist David Alpher is artistic director of the Chamber Arts Festival of Marbletown (N.Y.), and was a co-founder (with Lila Deis) and co-artistic director of the Rockport (Mass.) Chamber Music Festival. Mr. Alpher's compositions are unique, eclectic mixtures of
influences including jazz, American folksong, theater music and the classical tradition. His music, which includes songs, chamber music, and works for chorus, has been performed in Spain, Brazil, Germany, China, France, Italy, as well as throughout the United States. His multimedia work Las
Meninas: Variations, inspired by Velázquez and Picasso paintings, has been performed on
at least 30 occasions, in such diverse locales as Finland, New Mexico, Zion National Park, and Harvard University. Mr. Alpher's works can be heard on the Ongaku, Center Stage,
and Innova labels.

Outstanding chamber groups and artists, in addition to Lila Deis, who have performed
David Alpher's music include Garrison Keillor, Flute Force, Christopheren Nomura, Meininger Trio, Verdehr Trio, An die Musik, Manhattan String Quartet, Nmon Ford, Benjamin Verdery, Janet Packer, Jonathan Cohler, D'Anna Fortunato, and Douglas Riva.
A prominent pianist, Mr. Alpher collaborated as pianist and co-arranger with Thomas Hampson, Jay Ungar, and Molly Mason, recording American Dreamer: Songs of Stephen Foster for Angel. This ensemble performed at Tanglewood, in the Great Performers Series
at Lincoln Center, and in a nationally-telecast PBS concert.

Mr. Alpher also enjoys a lively career as a cabaret pianist/composer with his wife, vocalist/
lyricist Jennie Litt; their themed shows range from satiric evenings featuring tuneful and
mischievous Alpher/Litt originals to the songs of Tin Pan Alley and the American Left. From 1985 to 1996, Mr. Alpher was musical director of the Gloucester Stage Company and was a resident fellow at The MacDowell Colony and at the Virginia Center for the Creative Arts.